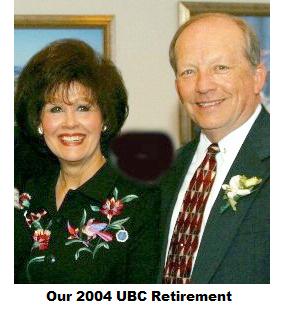 Dr. H.D. McCarty
After 39 years as senior pastor of University Baptist Church in Fayetteville, Arkansas, Dr. H.D. McCarty initiated a newer and more specialized ministry, Ventures for Christ. The unique and rare emphasis on Jesus only and the "Christ Life" that energized his pastorate into a spiritual revolution for students and community in the last several decades has been refined and deepened. The current Ventures Ministry began in the spring of 2004 and is increasingly impacting a larger following of those who search for clarity, empowerment, revelation, and intimacy with our living and reigning Lord.
Dr. McCarty's effective pastorate, touching thousands, brought a famed reputation nationwide. Over 300 people impacted by UBC under his leadership have entered full-time vocational ministry. Some of these lead national ministries and some of America's most effective churches. They also include high-ranking military chaplains, missionaries, seminary professors, and key influencers in local church and parachurch ministries. A conservative estimate is that over 20,000 University of Arkansas students were positively attracted and touched with the magnificence of Jesus Christ, as well as over 4000 adults and children. UBC became one of America's foremost mission churches.
Pastor McCarty served as Chaplain of the Razorbacks for 30 years, with rich, spiritual fruit among scores of athletes, coaches, and staff. Their nickname for him was "Rabbi", and ever since, he has been called the "Razorback Rabbi." His patriotism is reflected in a distinguished, 33-year career in the United States Air Force Reserves/Air Guard, serving first as a pilot and then as chaplain. He retired as a brigadier general (only the second chaplain general in the 350-year history of the American Militia/National Guard). He wears 15 decorations including the Legion of Merit, Meritorious Service Medal, Air Force Achievement Medal, the Combat Crew Readiness Medal and the Arkansas Distinguished Service Medal. Educationally, he holds the degrees of B.A., M.Div., D.Min., as well as the honorary D.D. and Litt. D. He did further doctoral work in philosophy and Greek and has served as an adjunct lecturer/professor at two seminaries, two universities, and two Bible institutes. He is presently the director of Southern Baptist Theological Seminary Extension Center in Northwest Arkansas.
He has spoken in numerous venues throughout the nation and maintained a 30-year television ministry with an audience of thousands. He wrote a weekly newspaper column, "Live It Up", for over 20 years, which appeared in over a dozen newspapers. He has traveled broadly and led seven worship tours to Israel. Special honors he cherishes came as he opened the United States Senate in prayer on the National Day of Prayer in 2004, and when he spoke at the Normandy memorial in France commemorating D-Day's sixtieth anniversary. He also spoke at the National Convention of the Military Order of the Purple Heart in 2009, which McCarty declared "the most humbling experience of his military career and as an American citizen."
His community involvement included the presidency of the Fayetteville Kiwanis Club and serving as a board member of the Fayetteville Chamber of Commerce. He also served on the board of governors of the Washington Regional Medical Center. He recently finished a 10-year term on the board of trustees at Southern Baptist Theological Seminary in Louisville, Kentucky. He continues to serve on the board of reference for Mid-America Baptist Theological Seminary in Memphis, Tennessee, and is a board member of the Priority Bank, Fayetteville. In 2011, the Daughters of the American Revolution (DAR) awarded him their Medal of Honor for his patriotism and citizenship involvement.
He has been married to his wife, Shirley, for over 55 years, and their daughter and son have given them five wonderful grandchildren and two magnificent great-grandchildren. Next to honoring his family, Dr. McCarty's remaining ambition in life is to help as many people as he can to explore and experience the wonder, thrill, significance, and contentment of the Christ Life (Psalm 119:32; John 8:51). His Ventures ministry is dedicated to making clear to as many as possible the immediate empowerment of the presence, promises, and splendor of the Savior. "I Am with you always, even to the end of the age" (Jesus in Matthew 28:20).
For Pastor McCarty, there is no such thing as retirement. "Age and circumstances may slow me down and increase my limitations, but I shall never stop pursuing the fulfillment of knowing and adoring more and more of our magnificent Messiah Jesus. To know Him, show Him, and share Him with others is a person's highest and ultimate discovery while they walk the earth."